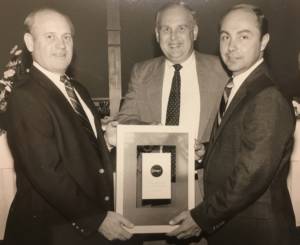 At TechScape, the goal has always been bigger than providing landscape services—it's about growing careers and improving the community.
Wayne Winner founded TechScape in 1984 after leaving a corporate career. His success in the business world prepared him to build a professional landscape company that is respected throughout the industry & in the community.
Wayne's youngest son, Kevin Winner, is President and Owner of TechScape. He entered the business in 2000 after graduating from Colorado State University with a business degree and worked side by side with his Father and mentor.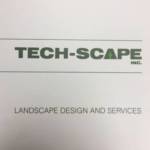 After many years of success working together, Kevin purchased TechScape and became the second generation to carry on the family business. Kevin has focused on growing relationships within the community building the companies processes to better serve the clients, and continuing a tradition of professionalism throughout the team. He holds an Executive MBA from Southern Methodist University, and he instills a focus on lifelong learning in the TechScape team.
TechScape takes pride in its experienced, trained professionals, many of whom are Landscape Industry Certified (LIC) by the National Association of Landscape Professionals (NALP). One of the guiding principles of the company is Giving Back and one of the ways we do this is through investing in education for our employees, as well as scholarships for applicants at many of the churches and private Schools we serve.
Find out more about our services, environmental stewardship, and focus on the community. Call us any time at 972.680.0025, or fill out this simple contact form and we'll get in touch with you.
Our Mission
To enrich the lives of our employees, customers, and community by upholding strong Christian values and sound business practices.
Our Values
Integrity
Through honesty and respect, we honor our commitments and focus on always doing what is right for our customers and colleagues.
Partnership
We build lasting relationships by cultivating a humble atmosphere where team members support our clients and each other.
Giving Back
We are grateful for our clients' business, which allows us to serve as stewards within the community and internationally through generous acts.
Performance
Our team creates and maintains beautiful landscapes by understanding each client's goals and continuously improving on safety and best practices in order to exceed their expectations.